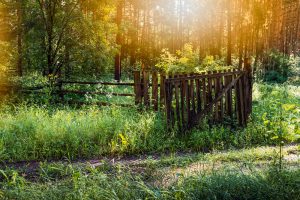 As replacement wear parts, forestry mulcher teeth should be constructed with increased wear resistance. That is the reason why carbide inserts which is directly in touch with the working ground due to its hardness. However, the quality of the steel is also critical to the overall performance of the machine. The method used in the construction of the steel material is also crucial in determining the resistant to wear and abrasion teeth. That is why steel forging is highly recommended for the construction of the forestry mulcher teeth. Here are some of the advantages of steel forging over other alternatives such as casting:
Generally tougher
Compared to other options in the market, steel forged mulcher teeth are generally tough. That is because the grain flows of the steel material are altered, conforming to the shape of the teeth.  Therefore, the mulcher teeth can withstand harsh condition more that cast steel since they are highly resistant to wear and abrasion. That makes them the best option for the forestry mulching tasks that do not require carbide inserts. They can last for longer and produce incredible results as well.
High Resistance to Impact
One of the major reasons why mulcher teeth wear down very fast is poor resistance to impact. Impact resistant is simply the ability of the forestry mulcher teeth to withstand the high force applied to it over a period. If you are mulching tough conditions, such as rocky grounds, there is the possibility of wear due to collision is very high. But with steel forged teeth, they enjoy high impact resistant better than the available options such as cast steel. Therefore, they can be applied in tough conditions even without carbide inserts, and steel delivers excellent results.
Mechanically Strong
Steel forged mulcher teeth have a tight grain structure that makes them mechanically stronger than most of the available alternative. While of the most of the steel making processes require expensive alloys to attain the mechanical strength, the forging method does not need all that. These teeth are extremely strong, and that is why they can mulch even the most demanding working ground with a lot of ease.
High Wear Resistance and Great Cost Saving
Due to their tight grain structure, steel forged forestry mulcher teeth comes with high resistance properties. In fact, their wear/wash is the same as the high alloy casts mulcher teeth which are way expensive. Therefore, these offer high resistance to wear for cheap. The cost of maintenance is also low.