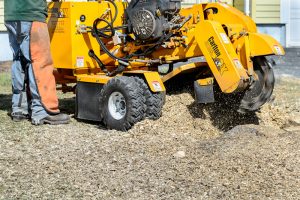 Owning a stump grinder is one nothing and having it serve you for longer is another thing altogether. But how long can you keep your grinder teeth in a new condition? Well, that is determined by various factors. The quality of the teeth, age and the how the teeth ate being used are two key factors that will determine how long your teeth can stay in good condition. But how the teeth are used is more critical since it is under the control of the operator. So, what can you do as an operator maintain your Yellow Jacket stump grinder teeth in good condition for long? Here are tips that will help you keep your stump grinder teeth in good condition:
Regular Maintenance
This is one of the most important things that you must consider seriously. Unfortunately, most of the operators do not take maintenance seriously as it should. As long as the machine is working, then they have a problem. The major risk such stump grinder faces is the possible break down due to unrepaired faults. Regular maintenance helps in identifying a small fault and rectify it before it becomes uncontrollable. It could be a crack on the teeth surface, and if not repaired, it could result in breaking the teeth. So, make sure that you have maintained your Yellow Jacket stump grinder teeth continuously as advised by the manufacturer.
Avoid Rocky Surfaces
Stump grinder teeth are very sensitive to hard surfaces and more so rocky surfaces. Such surfaces are likely to affect the machine teeth by either cracking them or breaking the carbide. In case that happens, then it will be impossible for your machine to work effectively and you may be required to replace them. Make sure that you have inspected the surface thoroughly for stone, bottle and metal pieces. That is one of the best ways that you can ensure that your Yellow Jacket stump grinder teeth are maintained in good condition for long.
Quality replacement
When you make a replacement, do not be tempted by the low priced, inferior quality products. That is something that most of the buyers, especially first-time buyers fall for. Make sure that any replacement that you make is constructed from highest grade material. If possible, get Yellow Jacket stump grinder replacement teeth to ensure that you have the right quality. If that is not available, ensure that the replacement is from the reputable brands such as RAYCO, VERMEER among-st others.