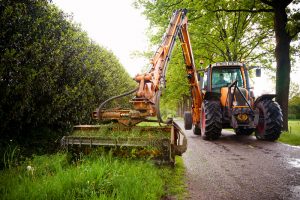 Tips to Selecting the Right FAE Mulching Head
While selecting the right FAE Mulching Head, there are a couple of things that you need to consider. First, it is important to note that there are various types of mulching and each requires a type of machine. That's is the reason why FAE has provided the market with numerous models of mulcher heads to pick from. The number of FAE mulching head is vast to ensure that users can get a machine that meets their needs.
Therefore, the buyer must ensure that they are selecting the right FAE mulching head. If you are new in the mulching industry, we are providing you with tips crucial tips that can help you get the right mulching head. Check out these tips:
Start with Workload
Even before you can start with sampling the various FAE mulching head in the market, you need to know the kind of vegetation you will be clearing. FAE has everything you need, and thus you need to ensure that you have the right one. There are various types of vegetation starting with the weeds as well as grass which are also mulched. It could also be brushed or tree limbs. All these types of vegetation require different types of FAE mulching head. Therefore, this is one of the critical features that you need to consider seriously.
Types of Drive
There various types of drives in the market that you can pick from. Each of the drive has their advantages and disadvantages. The most common types that you can pick from are the direct drive and the belt-driven models. The direct drive is one of the most popular especially if you are dealing with tractor driven head. Direct coupling offers incredible high efficiency to the machine. There is no power loss as it with the belt-driven systems. Therefore, if you are dealing with weed, grass or some of the brush systems, then you need to consider direct drive or direct coupling.
Quality if teeth
Make sure that the quality of cutter tools on the FAE mulching head will give value for money. They should have the capacity to provide optimal cutting of the vegetation. That is why the design of the material is one of the key factors to consider. For all FAE mulching head teeth, make sure that they are tungsten carbide tipped. They should tungsten carbide brazed to withstand tough mulching conditions.
These are three key tips that can help you select the right FAE mulching head. Other things that you need to check is the versatility application of the mulching head.