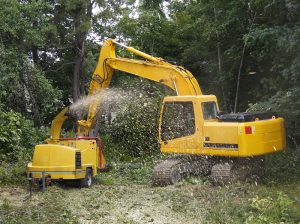 What Determines The Quality Of Forestry Mulcher Teeth?
When it comes to investing in the industrial tools, the quality of the product is the key factor that most people look out for. But the term quality may have different meanings depending on various factors that the user could be looking for. When it comes to forestry mulcher teeth, the quality becomes a critical aspect. But what really determines the quality of mulcher teeth? Well, there are various factors depending on what you are looking for. For the newbies, we have rounded up starters' tips to determine the quality of mulcher teeth. Check out the following.
The first thing that should always help determine the quality of the mulcher teeth is the material used for their construction. The market offers different types of materials for the construction of the teeth. Each of the material is best suited for various conditions. The most used materials are the carbide and the steel. However, each of these materials come in different grades, and that is what differentiates different teeth. Therefore, when you are finding the best quality, you should be looking at the grade of the material used.
The second things that can help you determine the quality of forestry mulcher teeth is what you want to mulch. As mentioned above, there are different types of material grades each working best for specific conditions. That is the reason why that is important to factor in the condition of the material that will be mulched. For instance, if you are planning to clear brushes, then you might not need the same quality of teeth as someone who is clearing tree limbs. The two sets of teeth should come in different classes for you to get value for money.
The longevity or the lifespan of the teeth is another factor that can help determine the quality of forestry mulcher teeth. How long is the tooth likely to serve you? What is the probable cost of maintenance over that period? These are some of the questions that you must get answers to if you want to get the best quality mulcher teeth. The longer the lifespan of the teeth the better is its quality and vice versa.
These are some of the key tips that newbies coming into the forestry industry should have on their fingertips. They are basic tips that can help them unravel this broad topic on the quality of forestry mulcher teeth. There are no technicalities involved thus making it easy for newbies to shop like pros.