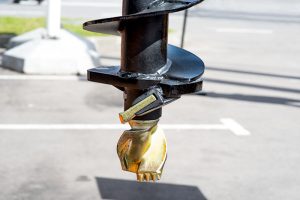 Why Invest In Tungsten Carbide Auger Tip Replacement
To keep your auger equipment in good conditions, you must keep you wear parts in their best condition as well. There are various types of wear parts that make up the equipment, and one of the crucial ones are the cutting tips. These are the parts that do the actual cutting of the machine. That why their quality matters when it comes to buying these parts.
The material used for the construction of the auger tip is an important factor to consider. There are many types of material used, but tungsten carbide is the most recommended. In fact, it is one of the materials widely used in the construction of these parts. That is because of the excellent properties the metal has for drilling purposes. Here are some of the reasons why you should invest in tungsten carbide auger tip replacement.
High Resistance To Wear And Abrasion
Wear and abrasion are some of the main major challenges in the drilling industry. Due to the hardness and sometimes rocky soil, the cutter tools are exposed to a high rate of wear and abrasion. That is why auger teeth and auger tip replacement are very common in this industry. But with high-quality materials for the tips, you can reduce the rate is wear and abrasion of the teeth. Tungsten carbide offers incredibly high resistance to wear and abrasion hence solving one of the biggest problems in the drilling industry. That simply means you will have less spending on repairs and maintenance.
Improved Performance and Productivity
One of the biggest thing that most machine users look for is high performance and productivity of their machine. That is one way that they get to make more money out of the investment. But to achieve these two, you need to invest in quality cutter tools. Tungsten carbide is one of the metals that have been found to enhance the performance and productivity of auger tips. Tungsten carbide auger tip can maintain sharpness for long hence increasing the performance of the machine. That is another reason why you should consider investing in these kinds of auger tip replacements.
Low Cost of Running Equipment
The cost of running auger equipment is one of the biggest challenges most drilling investors are struggling. However, the biggest cause of high running cost is poor wear parts. Cutter tools are usually the biggest problem. But with tungsten carbide auger tip replacement, the cost is reduced significantly. The auger tips offer high resistance to wear, abrasion, and impact. That means they last for longer compared to the typical teeth.