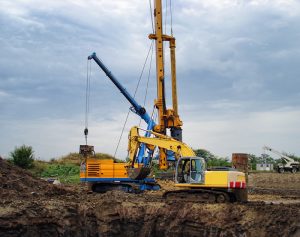 Why Rock Auger Tooth Diameter Matters
When it comes to rock auger teeth, specifications and attention to details are critical. There are several things you must get right to get the best out of your teeth. Each tooth comes with specifications makes them slightly unique from others. Among the most critical specs that you must take into account while buying rock auger teeth is the diameter. But why does auger teeth diameters matters? Well, check the reason why it is an essential factor:
To Withstand Skid Steer Pressure
The performance of auger teeth is substantially determined by how wide the teeth diameter is vis a vis the pressure subjected to it. The diameter of the auger tooth works in various ways. First, it should be large enough to absorb the pressure developed by the skid steer or the prime drive that you are using. If the diameter is too small compared to the pressure applied, then there is a likelihood of the shank breaking. Similarly, very large diameter vis a vis the capacity of the skid steer, little drilling will be done. All the pressure will be spread across the large tip making the auger ineffective and thus low output. Therefore, you must get it right when it comes to the diameter.
Machine Performance
Machine performance is also a critical factor to consider while selecting the right rock auger teeth diameter. As mentioned above, the amount of drilling or the productivity of the machine too dependent on the teeth diameter. The surface area of the teeth coming into contact with the rocky soil and the force or pressure applied greatly determines the overall performance of the machine.  Therefore, you must ensure that maximum force is direct to the teeth without affecting its effectiveness of the teeth.
Tooth Lifespan
The lifespan of the teeth and that of the drilling machine is highly depending on the condition of the teeth. If your rock auger teeth are exposed to very high pressure, and because of the small diameter they wear down quickly, their lifespan is reduced. When auger teeth are worn down, the load goes to the rest of the machine parts. That is how the entire machine is worn down from a very mistake. Therefore, you must select the right rock auger teeth diameter to ensure that your machine lifespan and that of the teeth is not reduced.
These are just a few of the reasons why auger diameters matters. However, there are numerous options depending on the brand you are buying from.